Spiritual∞Naturopath Salon Mimiten
Tokyo, Japan
Surrender yourself to the flow of universe
To refresh and live a new life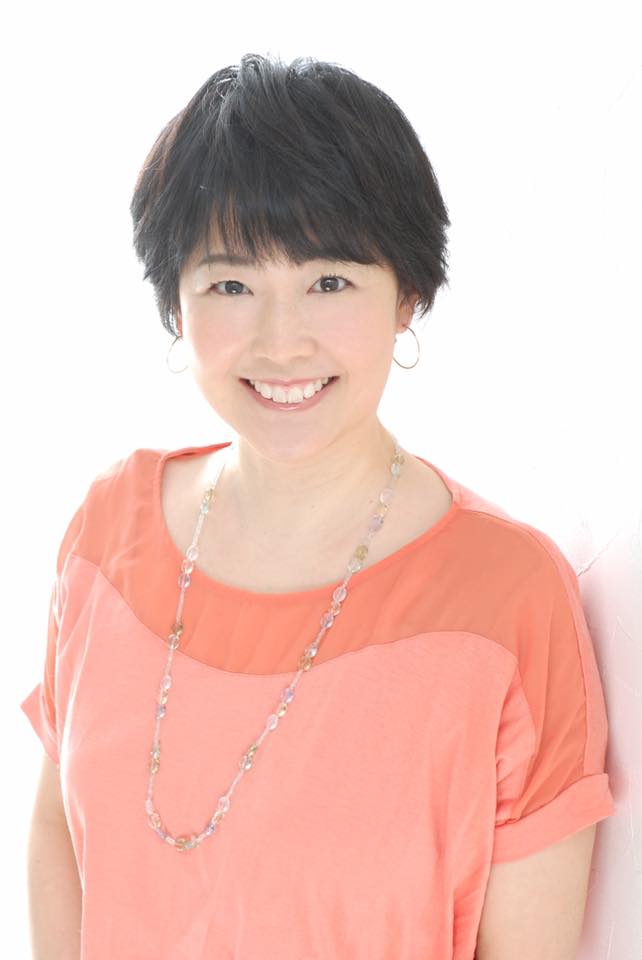 Greetings from Miho Aoi
Head of Salon, Certified Metaphysiotherapist, Bach Flower Master
Salon Mimiten, meaning "Ears from Heaven" in Japanese, is a healing salon in Tokyo, Japan, that specializes in spiritual readings using psychic sense and alternative medicine including natural, safe, and authentic material and methods such as flower remedies, powerstones, crystals,  and aroma. The clients who can benefit from the services are those who want to live their own lives more lively, who wish to know the purpose of why they are here, and who are searching for a new viewpoint that may be a breakthrough from past patterns. As a believer of the clients' true strength and light, I stand side by side to find their best path for spiritual growth and personal happiness.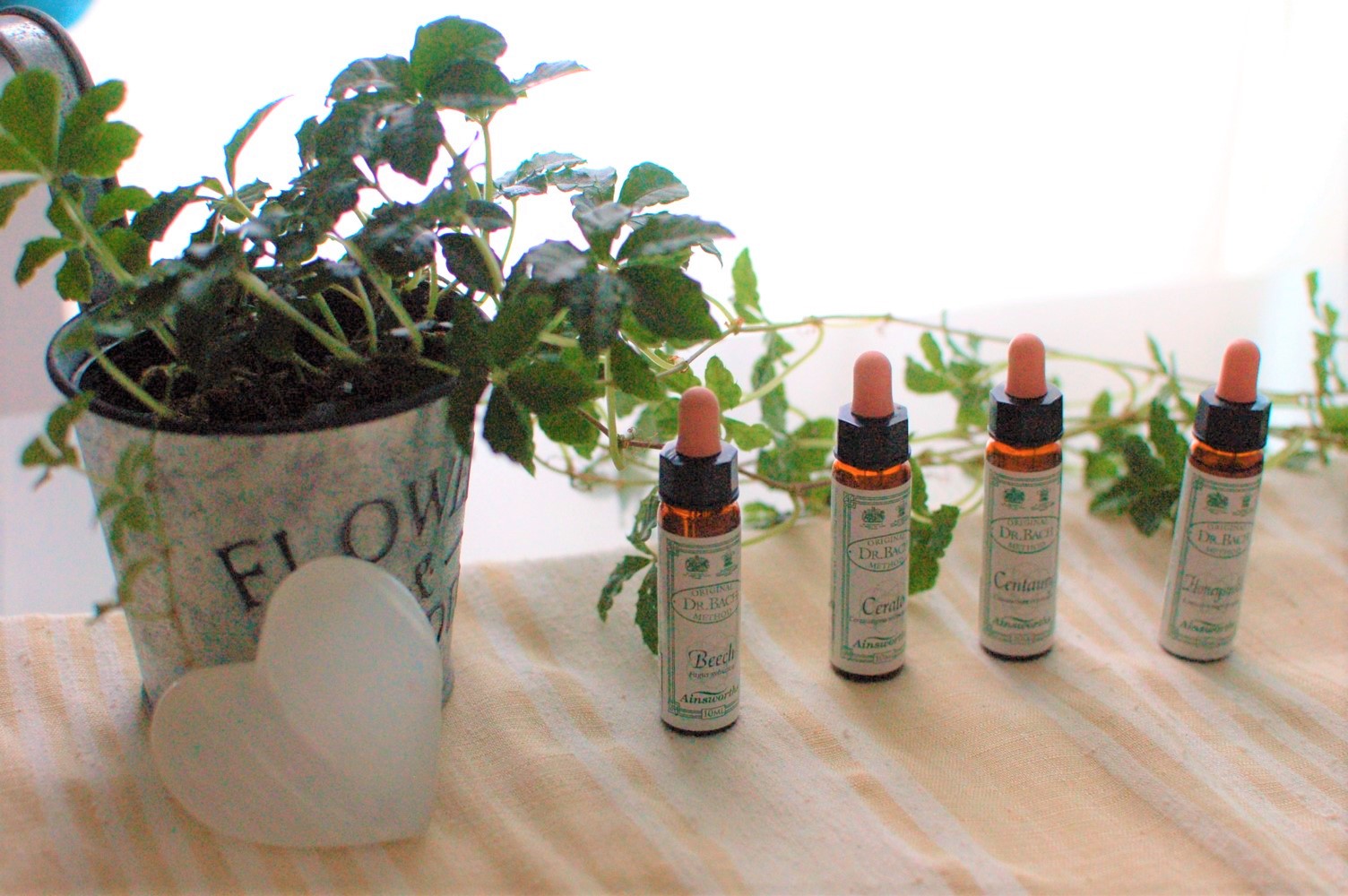 Find Your Flower Remedy
If you are feeling out of balance lately, Bach flower remedy is the way to peace. Blot out your issues, and the psychic healer will scan your vibration to select the top 7 remedies.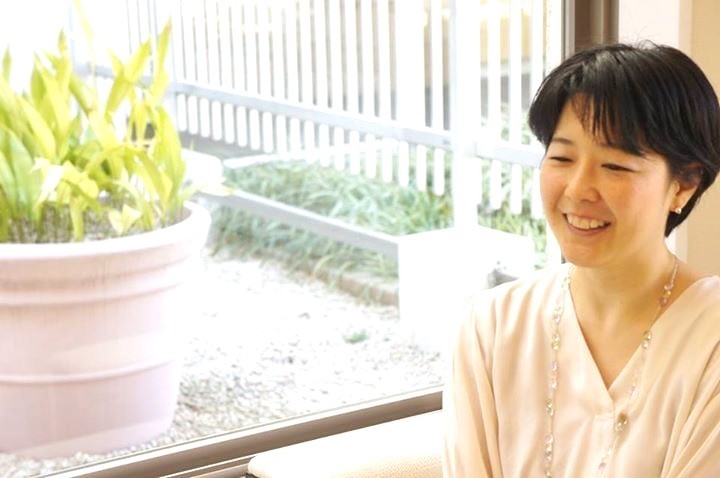 Get to Know Your Soul
Get in touch with your spirit guide and learn all about your soul. You will be amazed by how much your soul is experienced and stores a load of skills and talents.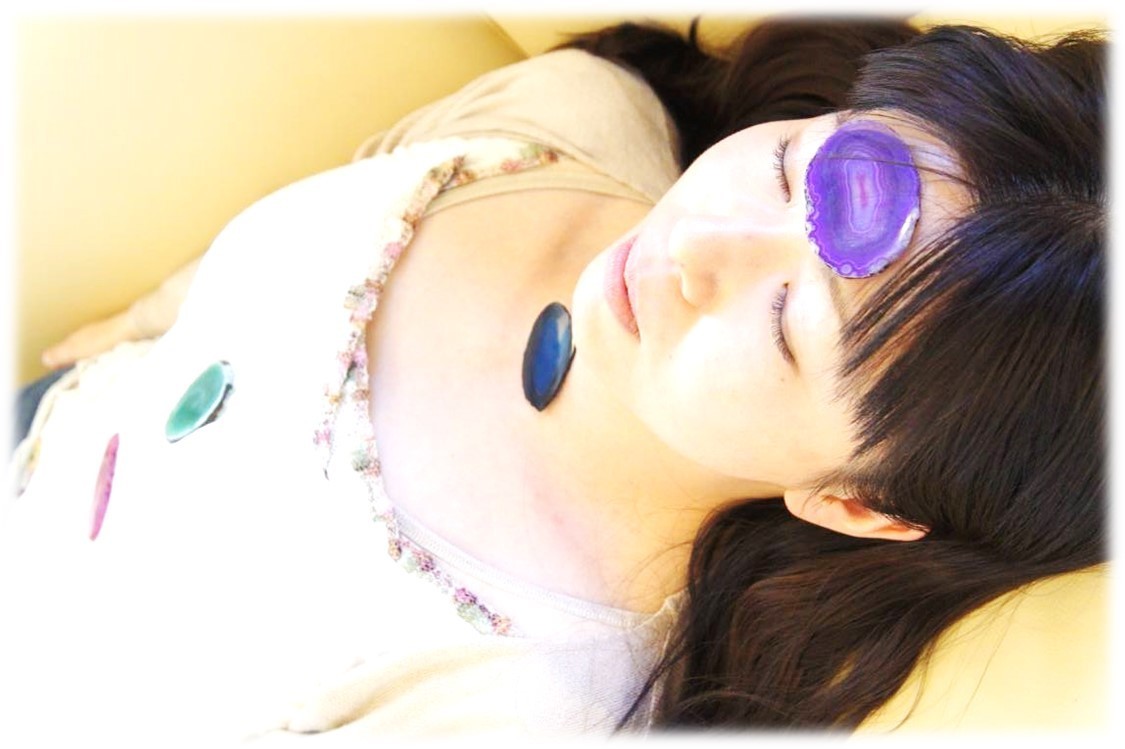 Integrated Medicine Metaphysiotherapy
Heal and refresh your mind, body, and outer spiritual bodies with the combination of natural products including ancient healing powerstones,  aroma oil, and reflexology.
"I truly believe that all levels of my past lives is connected to me today. In this life time, I feel I am redoing something left to do in the past life and learn something. Of course, I think I am experiencing something new, too... In my past decisions in this life, I sometimes could not understand the reason why I chose it, asking myself 'why did I choose this path?'. But having read the reading result, I know why. Thank you very much."
H.S., Japan, 30s, female – Past life reading
"Firstly, i had fun experiencing and getting to know 'reading'. I was able to hear what I was thinking about my career, exactly as I was thinking, but I could've asked when I had more issues (haha). As for partner topic, it was exactly the problem! After all, things that you think come into reality, doesn't it. I had fun!"
K.S., Japan, 30s, Male – Spiritual reading & counseling
"(After taking therapy,) many things happened during the next one week. I was surprised that the back pain got so much better. Mentally I feel I recover more quickly when it gets down."
K.K., Japan, 40s, Female – Spiritual healing therapy
"I faced difficult situations all at once, and they were all similar cases in the past, so my friend recommended me to read my soul and understand the meaning of what is happening now. I searched Google and reached here, and I purchased it because the content and the price was great. As for the content, as I have such scarce experience in spiritual matters, at first it was difficult to understand, but Mimiten explained thoroughly in email for free, and this became a hint to break through my current situation. Thank you so much!"
K.O., Japan, Male – Soul structure reading
"Thank you for the beautiful reading. Having learned what I'd learnt in the past lives, I felt love for my soul. Living several decades in each life and learning a theme in each life... and this life time is based on those learnings, and I feel so encouraged to brighten its light! In the last summary page, I thought everything connects to my crystal work (in this lifetime). For example, the sense of guilt to price a crystal... I was able to receive message that made me organize these issues within me."
T.K., Japan, Past life reading, Female
"Having read my aura and spirit bodies with psychometry, it felt as though somebody was teaching me from some place far from my imagination, and it was fun. I received advice that can be my guideline for action, I would like to stick to it for future actions."
M.A., Japan,  30s, Female – Spiritual reading & counseling
"The memory from the middle school is unforgettable for me, but I had perceived it as distrust toward the teacher, so I was surprised when I noticed it had been also linked to the reluctance to write. I could not remember the emotion I felt then, but when the therapist released the anger energy, I learned the shock and damage I had experienced was big, and I really felt the importance of releasing any negative emotion that i wasn't aware of."
E.O., Japan, 40s, Female – Spiritual healing therapy
"I was surprised that when my toes were stimulated, they resonated to the hip joint of my leg. For therapy on stomach, I salivated a lot, and swallowed many times, so I felt the effect. The head felt was so relaxing that I slept. I was so surprised that unexpected tears fell from my eyes."
K.S., 30s, Female –  Powerstone therapy
"I was surprised to hear various advices before I even said anything about it. I experienced and thought similar things in the past life, and unclear things connected, and I was able to have hope for future. I am so happy I came here. Thank you very much."
Toamo, Japan, Female – Soul structure reading
"It was amazing how you saw things that I am thinking now through past lives. I am happy that I found the solution to my problem."
XXX, Japan, 20s, Male – Past life reading
"It was my first time taking this kind of therapy and I was doubtful, but I actually felt the effect like shivers and itch in the ear. Whether it was the powerstone or the therapist's skill, I relaxed so much that I went into deep sleep, snoring. Stuffy nose was cured, stiff shoulder was cured, and I feel clear and more at ease."
N.S., Japan, 40s, Female – Powerstone therapy
このエラーメッセージは WordPress の管理者にだけ表示されます
エラー: ユーザーmipponne の接続されたアカウントには、このフィード形式を使う権限がありません。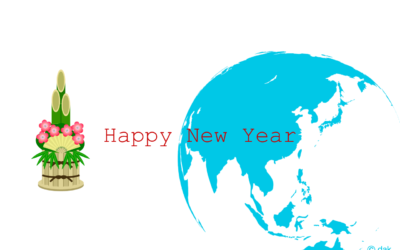 みみ天をご利用の皆様、 明けましておめでとうございます。 恒例のイヤーリーディング。地球を見守るスピリットガイドから、私たちへのメッセージをお届けします。 2022年を振り返ると、スピリットの世界から見ると、深い闇の渦が現れました。それは恐れるものではなく、文明の新たな一幕を始めるために宇宙が生み出したものです。それは大きく、時間のかかるプロセス。2022年は、その準備として、入れ替えが必要でした。突然何かの終わりを迎えたり、突然ではなくても、引継ぐために、古き者から学び始めた方もいるかもしれません。...
続きを読む
こんにちは。自分らしく輝く人生を送るお手伝いをするヒーラー美帆です。 楽しいお知らせです。これまで渋谷・恵比寿中心にセラピー・カウンセリングを行ってきました。この度、活動拠点に池袋を追加しました♪ きっかけは都内に引っ越ししまして、池袋が近かったので、探したところ 駅から近く、完全個室で、静かな場所…と願っていたレンタルサロンが見つかりました。 落ち着いたブラウン色や、ラタン調のバリ風な家具で、リラックスできるインテリアです。 最上階の9階なので、地上の車や忙しい音は聞こえず、静かにセラピーに集中できます。...
続きを読む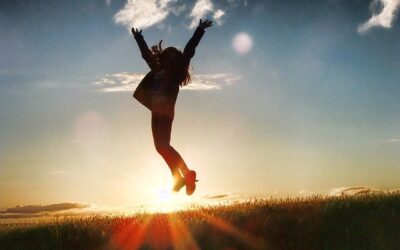 こんにちは。あなたらしく輝き、あなたならでは幸せを手に入れるためのメッセージを送る、スピリチュアル・自然療法ヒーラー美帆です ここまでイメージとは何か?なぜ幸せにつなげるのかについてお話ししてきました。 次は、それぞれのイメージの詳細について詳しくお話ししていきます。 ここでは、3種あったイメージの内、具体的なイメージについて、時間軸があるということをお話しします。まずは『短期ゴールのイメージ化によるセルフ・アファメーション』についてです。 ◆具体的なイメージは、時間軸を加味する...
続きを読む
Session Method
Here are 2 easy methods to reach Mimiten service across the world.
Click on the "+" button for the procedure in detail.
*All the services are provided in English.

Digital Delivery
Digital delivery is the most convenient method to request and receive the reading results by email. You can read it whenever, wherever and as many times as you like. Digital delivery is not a one-time email but an interactive session. The therapist can reply to any question you have for certain amount of times on the result you received for clarity and understanding.  
STEP 1: Submit email session request form
In each service page, you will find email session request form at the bottom of the page. Please fill in necessary information and click on submit button. At this point, the fee will not arise. Don't forget to check the payment policy below before you receive the service.
STEP 2: receive confirmation email
The therapist will send email that confirms the receipt of your request form within 3 business days. If you don't hear from the therapist, it is possible the email has been rejected. Please check you grant accessibility to the email address "info@azuremiho.jp".
step 3: receive digital delivery by email
The therapist will send you the result of your requested service within 7 business days after the receipt of the request form. If you have any questions on the results, you are welcome to ask as many times as you want. The average maximum return emails are 3-4 times. 
step 4: complete the Payment
To assure the reliability of the service for clients, Mimiten adopts payment after all the service is complete including the Q&A. Please follow the steps of the email sent by the therapist to make payment. Generally you will be asked to complete the payment by within two weeks from the date of completion.

Face-to-Face Session
Make an appointment. Connect via Zoom. Chat for an hour. Face-to-Face is the quickest way to communicate. The salon is open from 11AM-20PM on weekends and night time on weekdays JST. The availability is flexible and arrangable upon client's request. If you are in Tokyo, you are welcome to drop by Shibuya, easy-access hub for a session by a Native English speaker.
step 1: make an appointment
Select your requested service and your convenient date/time in the appointment request calendar. The appointment is not complete at this stage, and the fee will not arise. Don't forget to check the payment policy below before you receive the service.
step 2: receive confirmation email
The therapist will send email that confirms the receipt of your request form within 3 business days. If you don't hear from the therapist, it is possible the email has been rejected. Please check you grant accessibility to the email address "info@azuremiho.jp".
step 3: connect & talk
For session online: Follow the link provided by the therapist in the confirmation email above and connect online when it is time.
For session in salon: Come to the salon and speak face-to-face with the therapist in person on the appointment day!
step 4: complete the payment
To assure the reliability of the service for clients, Mimiten adopts payment after all the service is complete including the Q&A. Please follow the steps of the email sent by the therapist after the session to make payment. Generally you will be asked to complete the payment by within two weeks from the date of the session. *For salon session, the payment is done on the spot.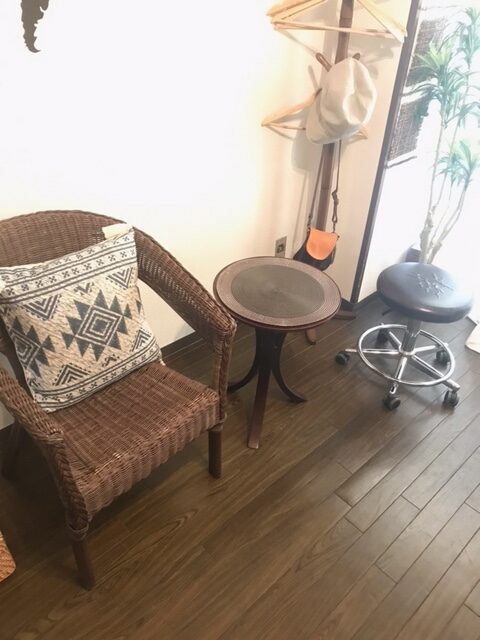 Concept of Salon Venue*
Everybody hits their limit once in a while if they try to do everything by themselves. Salon Mimiten is here to lend a hand when that time comes.
The motto is to welcome the clients who come to receive the healing with a warm grateful smile, with utmost care to create a peaceful atmosphere where the clients feel relaxed and talk about anything. Mimiten's stance is to stand from the client's point of view,  and think together to find a solution to overcome their issue, as their issue is my issue by the universal rule of mirror.
Mimiten constantly makes effort so that the clients can relax, be confident about their power to change within, have hope for future, and leave with smile on their face.
*Mimiten uses multiple share salons, selected carefully that matches Mimiten's concept. The venue may change from the photo according to the availability of the salon.
Ikebukuro Salon B

                          5 minutes from Ikebukuro Station North exit, in front of TOHO Cinema.
                          The venue is on 9th floor, distant from street sounds, although it is in                                          the middle of urban area. You can relax and focus on the therapy.

                         ・5 min. walk from Ikebukuro Station (JR Yamanote) North exit 
                          When used: All face-to-face sessions mainly on Sat, Sun, and holidays.
                             *The venue is shared,  so it may change depending on availability.
   
                       The previously used Ebisu and Shibuya salon are still available.
                       Please request when booking.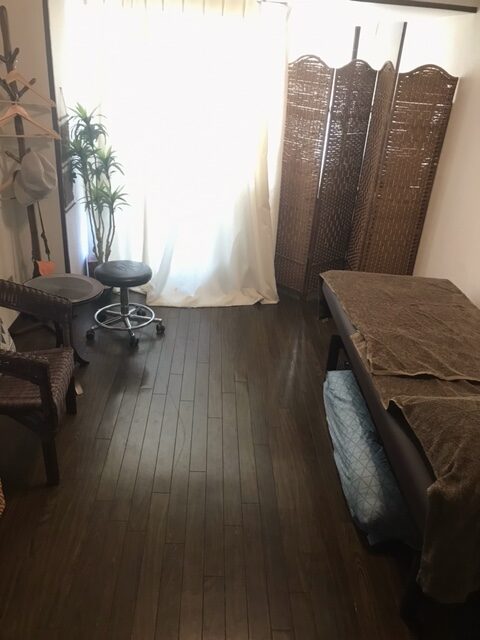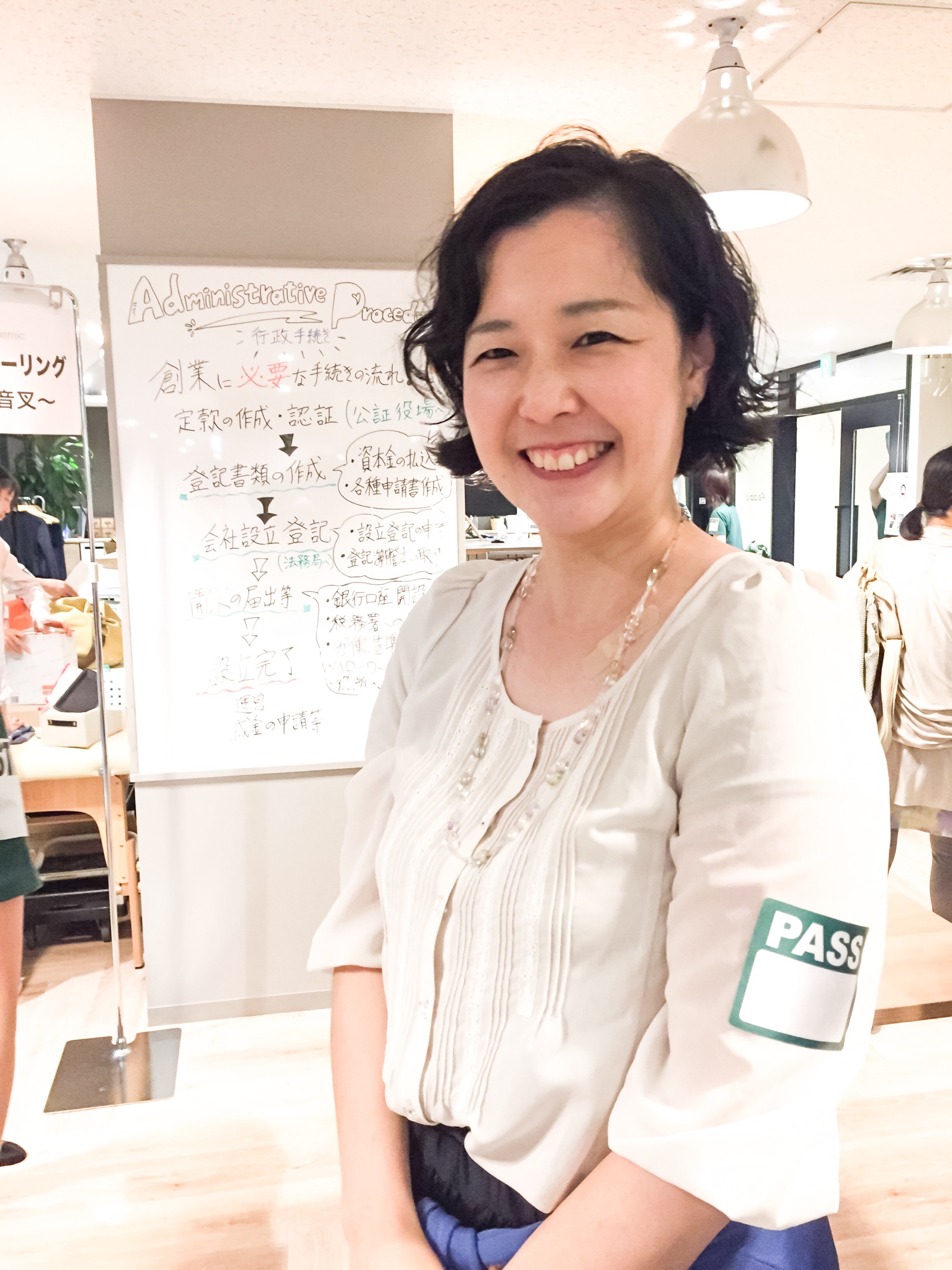 About Miho Aoi
Head of Salon, Certified Metaphysiotherapist, Bach Flower Master
Born 29th June, 1981. Funabashi city, Chiba prefecture. Due to my father's work, my family went to United States for total of 9 years, spending my childhood in Eastchester, New York, and high school in Rancho Palos Verdes, California. By experiencing and adapting to different cultures and values, I think my personality became more flexible and open to various things. My psychic sense of clairaudience (hearing things that do not physically exist) started ever since I was aware. I wondered why I can hear the person's voice when they have their mouth shut. The words I heard were not always positive, and feeling the gap between their true and superficial voice then, I eventually learned to shut down my ears.
I majored in behavioral psychology in Keio University, Japan. After I graduated, I worked in a major Japanese electronic manufacturer for 9 years. Shortly before I decided to leave the company, I heard a loud orchestra ringing in the air, forcing me to reopen the psychic sense. I took that as a sign to pursue the path of music. I had learnt classic piano since 11 years old. I had an opportunity to go to Germany to play piano. I held small concerts in Germany, Switzerland, and Macedonia. Everyday was new and exciting, but I fell ill and returned to Japan to rest. When I recovered, I wanted to find a way to cure myself to stay healthy.
Around that time, in 2014, I met Ms. Remi Kanai, the head of Oneness Institute. I learned what I had been experiencing was called psychic sense, and she was trained and permitted to teach those abilities by Dr. Margaret Rogers Van Coops, founder of Sumaris Education Center & Clinic. I started training and went through experiences that helped release the past and accept the new. I also learned about spiritual world systematically. Even today after being certified as a spiritual healer, or metaphysiotherapist, I discover new things about the universe, the Oneness, through meditation and interaction with others. I am sure all my activities will be centered around Oneness to heal the people who ask for it from now on, too.
My curiosity extends to nature and plants. As plant lover, I grow herbs and vegetables in my apartment. Plants help people to be truthful to oneself and balance emotions and thoughts. This is why I was attracted to Bach flower remedy. It is taken orally, and you can conveniently take it anytime. I found my mind being clear, releasing all the negative emotions I had then. Because you can see the issues more objectively, it also has synergy effect with the therapy.
My adventure further extends to astrology and music. As a star gazer and a believer of dasha (timeline showing the transition of one's lifetime), I am currently learning Jyotish astrology. I believe the birth chart shows all your talents. Being encouraged by some of these readings,  I started playing music again, this time composing my own healing music. I am excited to create and share these healing creatives in the near future for people around the world.
On weekdays, I currently work as a medical translator as a temporary staff, to keep up with the latest trends of medical industry in Japan, especially in self-medication field.  Experiencing conventional but stable style as part of the society allows me to stay down to earth, balancing the spiritual point of view that has no limits in terms of time & space – plus it satisfies my curiosity for knowledge also. All connects to delivering an enriching session for the client!
My future vision as a therapist
The most transformational experience I had was being aware of my past wound and emotions and releasing them through metaphyisiotherapy. With the mentor's guidance, consciousness of fear and inferiority I had felt as a woman came to surface from the subconscious mind. Through the therapy I felt clearer and easier to live. It changed me so much that my face changed. Having experienced with my own body, I spent about 5 years to be qualified as a therapist.
What I learned was that managing invisible but existing spirituality, the energy vibration, is important because it can directly affect people's mind or body, that our manifestation power of subconscious mind is huge and can be altered upon one's true will, and that in the spirit world it is all about experience for our growth with no judgement of positivity or negativity.
What I learned is to be returned to the universe and shared with people who ask for it – this was the school's policy, and I initially started by simply following the policy. Gradually clients started to come, and now my clients are mainly those who like spiritual things, and their jobs and life stage varies, but what they all have in common is the willingness to accept and change themselves to live a better life for themselves and their loved ones. In about 4 years I was fortunate to support over 400 clients, and the positive feedbacks I received has become my ground of confidence.


Everybody actually have psychic sense, but I hear the already-developed ones will increase in future generations. I believe that one of the keys for us and these future generation to grow to their maximum potential feeling assured and live a happy life is spiritual education, which I hope to be involved in future. As my lifework I hope i can continue to express and share through various ways the importance and beauty of spirituality and deliver messages and healing to those who ask for it.

I wish all of you who have visited this website a happy, beautiful life!

Qualifications
Certified metaphysiotherapist/spiritual healer issued by Oneness Institute
Certified meditation facilitator issued by Oneness Institute
Certified Master of bach Flower Remedy issued by Japan Flower Remedy Center
Certified Angel Card Reader issued by Doreen Virtue
My nature
Core soul structure:Scholar – always curious to learn new things, especially spiritual topics
Like to: eat, grow plants, watch stars, do meditation
Astrology feature: In the birth chart, the moon, symbol of heart, is exalting and the wound healer Chiron is close to it.
So I'm sure I'm destined to be a healer who cures people's heart!
Payment Policy
If you are making payment from outside Japan, please check that you have account for payment system below before booking.

Mimiten accepts bank deposit only. For those who do not have bank account in Japan, Transferwire is available. For more information please contact Mimiten.
General terms:
To assure the reliability of the service for clients, Mimiten adopts

 

payment after the session is complete and closed

 

including the Q&A.
Cancel fee

 

may arise for face-to-face sessions for below cases: 50%

 

for cancellation prior to the appointment date,

 

100%

 

on the appointment date in Japan Standard Time.
Change of appointment

 

is available

 

1 day prior to the appointment date

 

in Japan Standard Time.
Mimiten

 

does not accept any refund

 

or cancellation request for any reasons

 

after completion of the session except for unexpected incidents.
In case the time exceeds the time slot, we may charge extention fee. The charge is ¥3,000 per 30 minute slot.
For clients who do not have Japanese bank account:
The client will be asked to

 

promptly make payment by TransferWise  within two weeks after the close date except for face-to-face salon sessions in Tokyo, which will be paid on the spot.
All the payment is done in

 

Japanese Yen.
Mimiten is not liable for any matters related to the payment transaction, so please check the guidelines of your selected payment system first.

 

Any accrued cost (i.e. commission fee, currency exchange rate) of the payment system will be covered by the client.
予約に関しての注意事項
みみ天ではクライアントに安心してセッションを受けていただくため、お支払いはQ&Aを含むセッションが全て完了しクローズ後に手続きしています。
予約の変更:予約日時の1日前まで受け付けております。
予約のキャンセル:予約日の前日まで受け付けております。キャンセル期限を過ぎるとキャンセル料金が発生する場合があります。当日キャンセル=100%、前日までのキャンセル=50%
セッションクローズ後の取引キャンセル、返金は特別な事情を除きお受けしておりません。
指定の時間を超えた場合は、延滞料金が発生する場合がありますので予めご了承ください。延長は30分毎に3,000円です。
I am interested in multiple services. Can I combine them?
Yes, they can be combined as option.  In the booking calendar, please choose the additional service(s) you wish to receive in the option page.
Can I select the salon I want?
Mimiten holds partnership with salons that can maintain private, peaceful room and with convenient access. We do our best to meet the clients' request, but as they are share salons, we cannot assure the room upon availability. If you have a preferred area, please write your request when you make the appointment.
Are sessions on weekday nights available? 
Yes, we are available on weekday nights for certain services. The available services on weekday nights are online reading/counseling services via internet. Also sessions at salon is available after 19:00 pm upon request. If you request sessions on weekdays, please make appointment from the booking calendar.
I would like to take mail service. Do I pay in advance?
To assure the reliability of the services for clients, Mimiten adopts payment after all the service is complete including Q&A. The client will be asked to promptly make payment by specified method within two weeks after the date of completion.
For spiritual healing therapy, can I do it with the clothes on?
Yes, the therapy is done with clothes on. The client lies on bed, and thin sliced stones will be placed on the body. As aroma oil will be applied on foot sole, it is recommended you wear socks and other footware that is easy to take off.
I have a problem, but I do not know which service is most suitable. Can I consult which one to take?
Yes, we can propose you which service best provides the solution to your problem. If you are not in a hurry, please briefly state your problem through contact form below.